La Reserve Townhomes Condominiums For Sale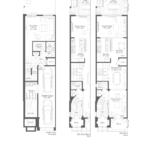 147 Reynolds - Lot 6 - Riviera End
3 Bed
3 Bath
2995 sqft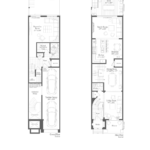 151 Reynolds - Lot 4 - Riviera
3 Bed
3 Bath
2995 sqft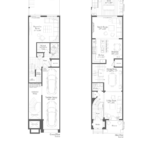 153 Reynolds - Lot 3 - Riviera
3 Bed
3 Bath
2995 sqft
About La Reserve Townhomes Development
La Reserve is a new townhome development in the pre-construction phase by Rosehaven Homes, located at 153 Reynolds Street Oakville, ON, Canada. The development will feature a total of 6 exclusive luxury units. The estimated date of occupancy for this residential project is 2022.
The townhouse property is located at Trafalgar Rd and Lakeshore Rd E. There are a number of scenic locations that will make this a top region for families and nature lovers. There are also sufficient lifestyle amenities and transit options to add to the convenience of the residents.
The sales for La Reserve Towns are coming soon. So, contact a broker or realtor to find out more information about the prices of the development, floor plans, pricing of suites, mortgage price, brokerage price and other sales related details. Get all the necessary price-related information before the La Reserve Towns are sold out.
Features and Amenities
La Reserve Towns is a modern luxury development featuring six units with some of the best features and finishes. These freehold townhomes will be available with two and three bedrooms. Located in the Olde Oakville neighbourhood, the development has several perks.
There are private backyards, private elevators, and unparalleled finishes at the property. The rooftop terraces will provide scenic views from the residences. The towns at La Reserve will be around 2,955 sqft and will have terraces of 658 sqft. There will be sufficient parking space for resident parking.
Location and Neighbourhood
La Reserve Towns is located in the beautiful neighbourhood of the city with scenic waterfront and Lake Ontario are in close proximity. The parks, water trails, picnic areas, promenades, and Sixteen Mile Creek will make for an amazing lifestyle here.
Some of the nearby parks include Navy Flats Park. George's Square and Forster Park. All the location amenities such as restaurants, banks, pharmacies, and many more will be within walking distance from the townhouse development. Residents will be able to access all these facilities with ease. Living at these homes will offer a world-class lifestyle.
Accessibility and Highlights
La Reserve Towns is located in a transit-oriented region, and the address has QEW in close vicinity. Therefore, motorists will be able to commute to downtown Toronto in less than 30 minutes.
There are several bus routes as well in close proximity, which will make commuting around the city simple and hassle-free. Oakville GO Train Station will make it simpler to access the Union Station in a quicker time. Traveling around the Greater Toronto Area will be quick and convenient for the residents.
About the Developer
Rosehaven Homes Limited is the real estate builder behind this modern building at 153 Reynolds St. They have been in the industry for over 28 years, and there are several constructions under its name. With more than 7,000 condos and developments, the builder offers a range of premium facilities and designs. The company picks up top regions where residents can experience a vibrant lifestyle and also be close to nature.
Stay tuned to Precondo.ca for the latest updates on this condo development in Oakville.
Reviews
No Reviwes Yet.
Be The First One To Submit Your Review
---
Sales Info
Parking Cost: N/A
Storage Cost: N/A