Aquarius at Waterpark City
| | |
| --- | --- |
| Address | 219 Fort York Blvd, Toronto, ON |
| Maintenance Fees | |
| Developer | |
| Year Built | |
| Price Range | |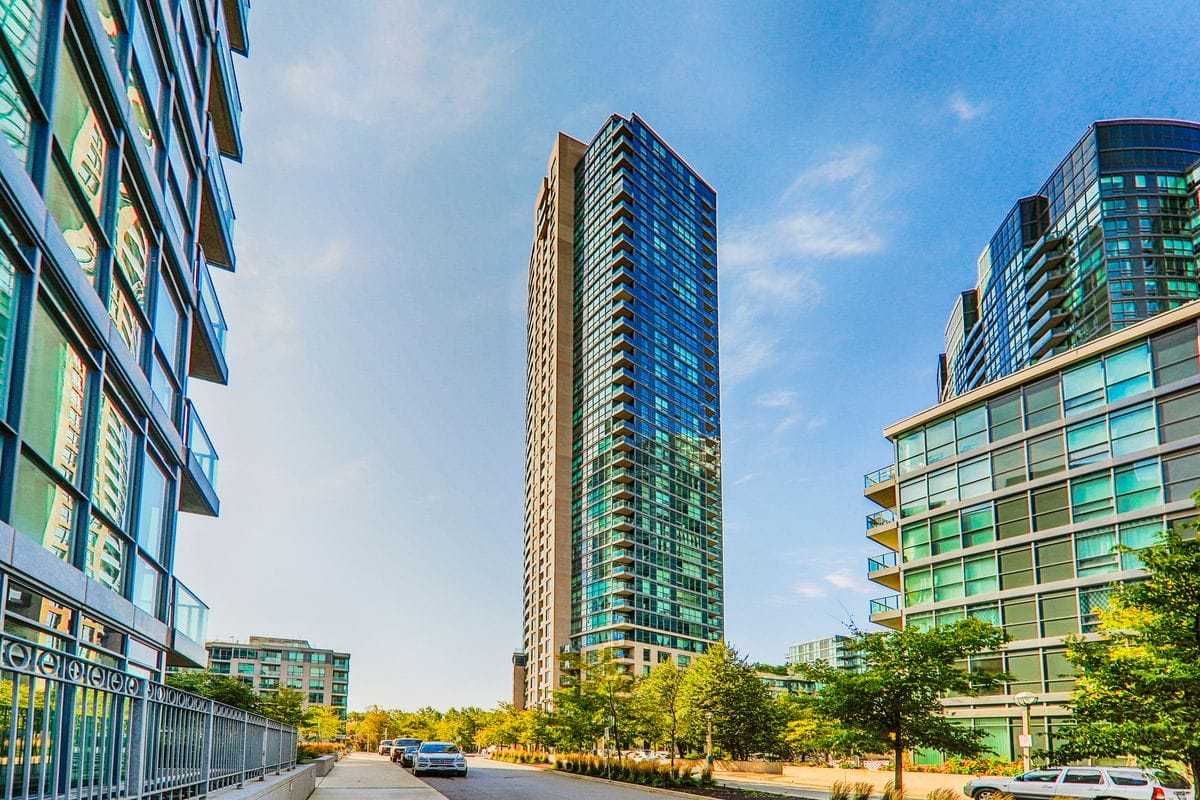 5 Images
Aquarius at Waterpark City Condominiums For Sale
About
A condo development, Aquarius at Waterpark City, is structured by Lanterra Development at 219 Fort York Blvd, Toronto. This project offers a high-rise building of 38 storeys with 490 units. The construction of this property was completed in 2006.
It's no surprise that 219 Fort York Boulevard Toronto has been such an accomplishment, given the large team behind its construction and design. The condo developers were Lifetime Developments, Lanterra Developments, and H&R Developments. Page + Steele/IBI Group handled the architectural style with the interior design by Munge Leung.
Aquarius at Waterpark City was the first stage of a two-tower complex that opened in 2006. Then, a year after, the other, Atlantis at Waterpark City, opened. Aquarius & Atlantis (Water Park City) is at 219 & 231 Fort York Blvd, Toronto. Besides, it is conveniently located in the Liberty Village – Niagara neighbourhood at Fleet Street and Fort York Blvd.
Get in touch with our team to know about the new listings, current listings or nearby listings at City 219 Fort York. Also, know about the maintenance fees of the picturesque residence nearby, sale price or unit size of the condo and much more.
Features and Amenities
The Aquarius at Waterpark City 219 Fort York is linked to its adjacent structure, the Atlantis, and features world-class indoor and outdoor amenities, rooftop gardens, and luxury suites. It boasts a 24-hour concierge and security team with a resident exclusive club and a party room.
The building houses Club Oasis, which spans 38,000 square feet. The open concept houses of Aquarius at Waterpark City include floor-to-ceiling windows and spacious balconies. Residents enjoy spectacular views of the city or Lake Ontario's tranquil promenade, all at a price that is lower than many Toronto condos for sale in the surrounding districts.
You can exercise or unwind in the indoor swimming pool before relaxing in the sauna, hot tub, yoga studios, or massage rooms. The outdoor sundeck features BBQ stations. Certainly, the Fort York area leaves you enjoying the most blissful and coveted areas near 219 Fort York BLVD.
Location and Neighbourhood
Residents have numerous parks and pathways nearby Lake Ontario, and are close to downtown. 219 Fort York condo residents enjoy access to everything. For instance, lush parks, warm beaches, upscale restaurants and stores, and even a fast-paced freeway.
The building is wedged between two green parks, like Garrison Common and Coronation Park. For movies, you can visit the Cinesphere. Or, attend concerts at Budweiser Stage, which is just a short walking distance. You can take just a short walk from your front door and make new friends along the Harbourfront. Experience the happening nightlife on trendy King St.
Accessibility and Highlights
While living at 219 Fort York, getting around the city is a breeze. The Harbourfront Streetcar takes about 20 minutes to get to Union Station. Further, a bus operating north and south along Bathurst Street takes about the same time to get to Bathurst Station on the Bloor-Danforth line.
Moreover, drivers will benefit even more from the closeness of the building to the Gardiner Expressway.
About The Developer
Lanterra Developments creates distinctive urban condominiums at stunning locations, offering luxury, and lifestyle. They've been in the business for more than twenty years. Some of their projects include 11 Wellesley, Artists' Alley, etc.
Stay tuned at Precondo for the latest updates on pre-construction condos in Toronto.